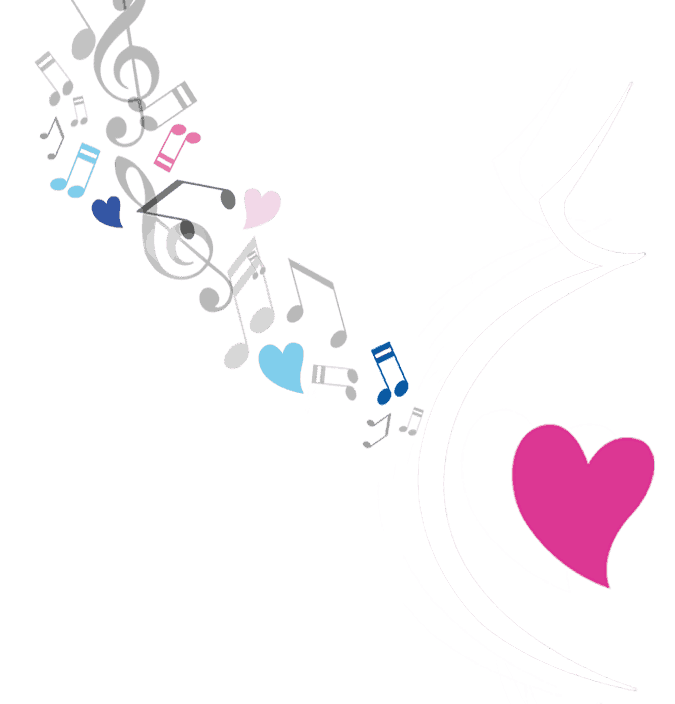 Stories of sex, love
and OMG birth!
by Lisa Rafel
music and lyrics by
Lisa Rafel and Gary Malkin
Stories of sex, love
and OMG birth!
by Lisa Rafel
music and lyrics by
Lisa Rafel and Gary Malkin
What is Can You Hear Me Baby?
a play, a musical, true stories, a mission
The power of theater has been recognized for thousands of years and across every culture as both a way to heal and a way to awaken individuals to their personal dramas and dynamics.
Can You Hear Me Baby? Stories of Sex, Love and OMG Birth! presents interweaving stories and original songs to dramatize the beauty, challenges, personal courage, losses, miracles, and profundity of birth. The play is based upon true stories. The infusion of music provides the opportunity to feel transported into an intimate experience where one can self-reflect about one's own personal story.
Hearing the stories of others can be inspiring, funny, heart-wrenching, empowering and also healing. Written by Lisa Rafel with music composed by Lisa Rafel and Gary Malkin, Can You Hear Me Baby? entertains, enlivens, awakens inner awareness and ignites greater connection to the miracle of birthing life.
Why I wrote Can You Hear Me Baby?
how someone is born can have life long implications
Lisa Rafel: I was 20 when my daughter was born 7 weeks early. My beautiful pregnancy and labor became a nightmare after I was given Pitocin and then I was anesthetized. I awoke disoriented. My daughter was in the Neo-Natal Intensive Care Unit (NICU) for 3 ½ weeks. My doctor told me to go home and get rest while she got stronger. She came home not wanting to be held. I felt inadequate and rejected. Two years later, when I had a natural childbirth with my son, we immediately bonded through contact and breast-feeding.  I instantly fell in love.
It should have been obvious. I was more relaxed with my son. There was a difference between his solid inner security and my daughter's insecurity.  It wasn't until we were creating Safe In The Arms of Love that I realized my daughter and I had never bonded. I was heart-broken and reached out to her but 40 years had gone by. Reconnecting was going to take time.
Our book and music can alert mothers to the importance of bonding – but we needed to reach a larger audience.
I am grateful for all the support I have received. Our audiences get to laugh and cry and then leave with more awareness that the choices made during conception, pregnancy, birth and post-birth can have a life long impact.
The play explores:
Can You Hear Me Baby? – Stories of Sex, Love and OMG Birth! is a theatrical play designed to raise awareness! When theater is humorous, thought provoking, personally touching and socially impactful it can inspire non-defensive communication and new understandings. Pregnancy and birth experiences are wrapped in family and social dynamics. This is true for parents and professionals. This play provides the opportunity for the audience to take a step back and experience some fundamentally different views around choices and outcomes while laughing and sometimes crying about this incredible journey we take to bring about the miracle of birth.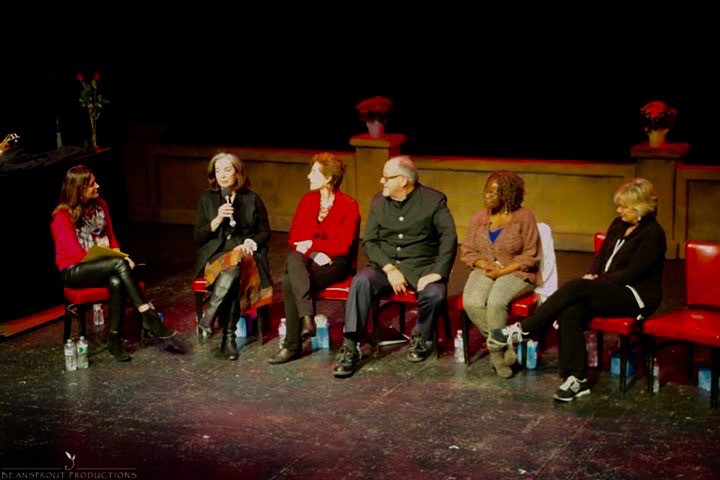 Our intention is to have the play produced in significant theaters, regional theaters, universities and other educational venues. We want to ensure that the play will be seen by the fullest spectrum of audiences. This includes underprivileged women and low-income pregnant women and their partners, middle and upper class parents, professionals, doctors and educators. We are also interested in presenting the play at medical and hospital conferences as a catalyzing agent to encourage discussions regarding hospital practices.
The power of the "arts" is that one can, in unforgettable ways, experience stepping into the shoes of others while having a personally intimate and shared journey at the same time.
We have already seen the impact of both the play's content and the post-event talk back with the audience (which included health professionals). People expressed their delight with the play's entertaining value and attendees were clearly interested in asking questions and presenting their views to the playwright, the consulting health professionals and the actors. The depth of direct questions about current birthing practices, the inquiry about local resources, the exploration of how to correct prior actions that had not been effective were critical pieces in the post play discussions and talkbacks. We know that 30-40-% of people experience birth as a trauma that leaves them feeling disempowered and wounded.
We are confident about the value and impact of Can You Hear Me Baby? We know it will engage learning and action among various communities. This play can stimulate discussions between family members and professionals that can help to make the process of pregnancy and births more empowering and less traumatic.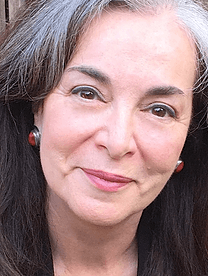 LISA RAFEL
Writer/Composer/Lyricist
It has been Lisa's dream to write this play and to co-write the music with her long time musical collaborator, Emmy Award winning producer, composer and arranger, Gary Malkin. Lisa's career spans from singing, actress, writer, poet, producer and starring in one-woman shows in Los Angeles and New York. She also gives workshops, concerts and key-note presentations about sound healing, Shamanism, and self-healing. In 2008, she co-convened and was a founding board member of the the Sound and Music Alliance (SAMA), which was created to foster the many uses of sound and music for healing. Fueled by her own personal revelation around the importance of bonding, she founded Resonant Sounds, LLC in 2010 to raise awareness and create products to support the health and well-being of parents and their babies. Lisa composed the songs and co-authored with Gary Malkin and her husband, psychologist David Surrenda, Ph.D. the award winning book/CD set, Safe In The Arms Of Love: Deepening The Essential Bond With Your Baby. Her clinically tested, scientifically proven Positive Intention Music™ calms and connects babies and their parents. This music is currently being studied in highly stressful Neo-Natal Intensive Care Units (NICU).  Lisa sits on the board of the National Perinatal Association. www.lisarafel.com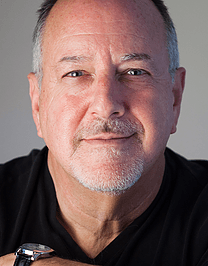 GARY MALKIN
Composer/Lyricist
Gary is a composer, producer, performer and public speaker dedicated to creating media and experiences that inspire the heart and catalyze individual and societal healing. A winner of Emmys, ASCAP awards, and Clios for his work in film, television, commercials, and CD production, Gary has been at the forefront of fostering healing media. He is the co-creator of the internationally acclaimed CD/Book, Graceful Passages: A Companion for Living and Dying, which helps one to face life and death with thoughtfulness, acceptance and compassion. He co-authored and musically collaborated with Lisa Rafel and David Surrenda, Ph.D. to create the award winning book and music set, Safe in the Arms of Love, Deepening the Essential Bond with Your Baby, to assist bonding between parents and their newborns. His WisdomFilms™ are short-format films for stress reduction and heart/mind integration. Gary has been featured on the national PBS Series, Healing Quest, in the Huffington Post, and on countless radio talk shows promoting greater understanding of the power of music as an essential resource for inspiration and life/balance integration. www.GaryMalkinLive.com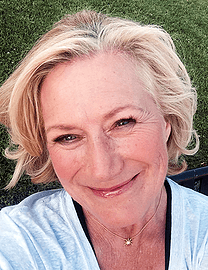 JAYNE ATKINSON
Original Director, Producer
Jayne is a two-time Tony Award nominee actress (for The Rainmaker and Enchanted April). Other Broadway credits include Ivanov with Kevin Kline and Blithe Spirit with Angela Lansbury. She is perhaps best known for her roles on Criminal Minds, 24, and most recently as Secretary of State Catherine Durant on the Netflix hit series House of Cards. Recent credits also include the CBS event series Zoo and NBC's American Odyssey. Her films include Free Willy, Syriana, The Village, Handsome Harry and Psychoanalysis Changed My Life. Her Producing/Directing credits include Motherhood Out Loud, Can You Hear Me Baby? Stories of Sex, Love and OMG Birth!, Searching for the Moon and Hotel California. www.jayne-atkinson.com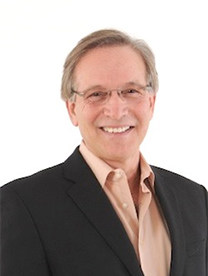 DAVID SURRENDA, PhD
Executive Producer
David is a unique combination of clinical and organizational psychologist, senior business executive, paradigm innovator, executive coach and family wisdom counselor. He brings together a mix of clinical, operational and cognitive skills and expertise to assist executives, families and organizations to successfully manifest their purpose and their power.  He has a combination of deep business experience and vast knowledge of personal growth, career management and human life cycle development. Dr. Surrenda's innovatively designed seminars have been presented on 4 continents and have inspired thousands of men and women towards a new experience of organizational and leadership effectiveness. His book on leadership development, Retooling on the Run: Real Change for Leaders with No Time, (co-authored with Dr. Stuart Heller) is a unique roadmap for cultivating versatility of leadership action styles while continuing to manage the ongoing challenges of daily work. David also co-authored the book, Safe In The Arms Of Love: Deepening The Essential Bond With Your Baby
www.Leadershipedge.org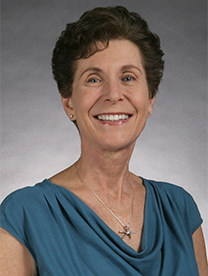 RAYLENE PHILLIPS, MD, IBCLC, FABM, FAAP
Medical Consultant
is a neonatologist in the Neonatal Intensive Care Unit (NICU) at Loma Linda University Children's Hospital and is the Medical Director of Nursery/Neonatology at Loma Linda University Medical Center-Murrieta. She is an Assistant Professor of Pediatrics/Neonatology at Loma Linda University School of Medicine, an International Board Certified Lactation Consultant, and the current President of the National Perinatal Association.  Dr. Phillips was a stay-at-home mother before becoming a physician and she is passionate about helping babies get the best possible start in life. Her primary focus is on mother-infant attachment, breastfeeding education, and family-centered care of premature infants.
Let's Talk

Everyone came out of a womb! Not everyone had a good experience.
Support Us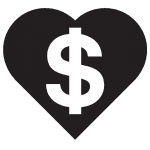 We hope you will consider supporting the development of the next staging of the play as well as our educational outreach work.
Spread the Word

Spreading the word through social media and email will help us get that much closer to reaching our goal.